JVC Original HDR Function
JVC projectors are equipped with a number of unique functions for customers to easily enjoy High Quality HDR images.
Auto HDR Picture mode
HDR standard content will not be displayed at the best quality unless you watch it in the HDR compatible picture mode.
When content such as UHD Blu-ray or video streaming content is input, it automatically switches to HDR Picture mode.You can enjoy HDR images easily without the fuss to make manual adjustments of picture mode.

*Only HDR 10 signal is supported. In the case of the HLG (Hybrid Log-Gamma) method, manual switching is necessary.
Original HDR image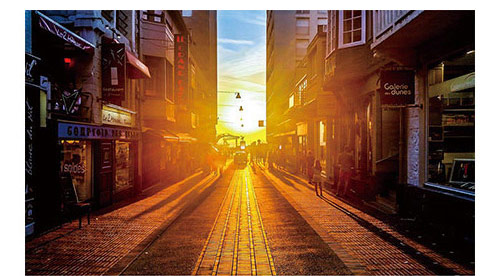 Without HDR Picture Mode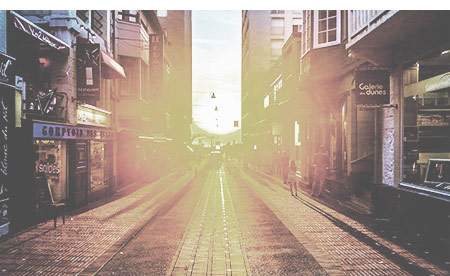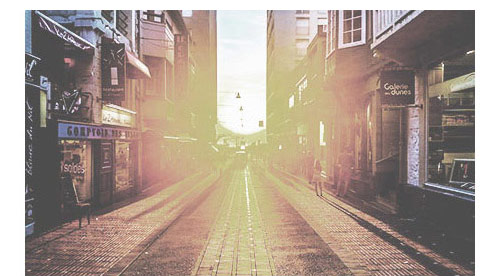 The gamma does not fit, and the whole image is fade out, resulting in a blown out image.
JVC Auto HDR Picture Mode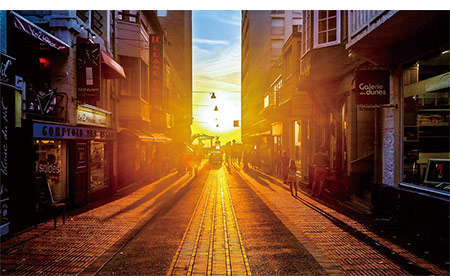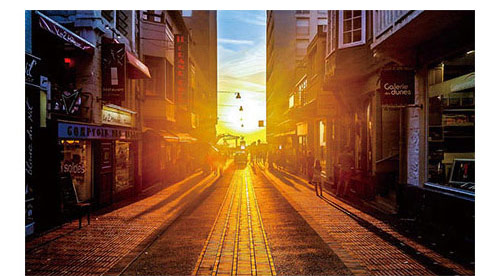 It switches to the Picture Mode with optimum color gamut and HDR gamma curve.
HDR10 Mastering Information Display
Mastering information included in software can be displayed when playing HDR 10 content such as UHD Blu-ray.With this information, you can confirm that HDR content is reproduced, and based on the information of Max CLL and Max FALL, you can enjoy custom adjustments by adjusting the picture tone accordingly to the content.

*It may not be displayed depending on content or player.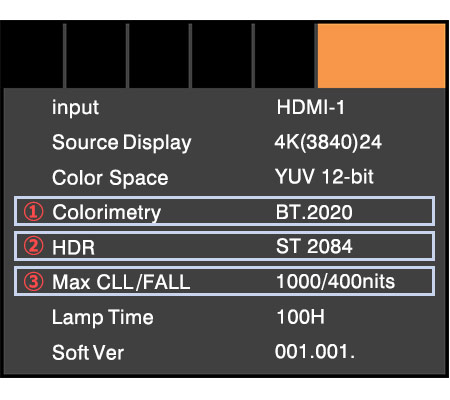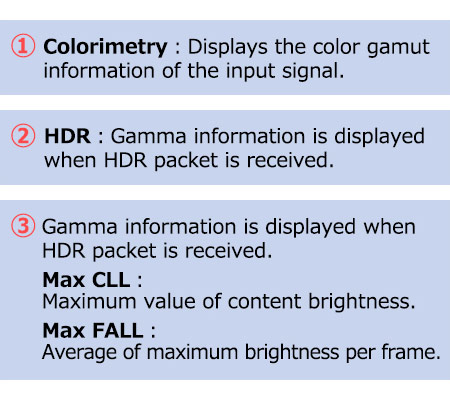 Fine Tuning HDR Gamma

In addition to the Picture Tone, the dark areas and the bright areas can be adjusted respectively.
The settings can be adjusted according to the content, environment, and customer taste so you can enjoy creating the optimum setting only for yourself.






Setting of Picture Tone using the Mastering Information
The initial setting value of the picture tone is set to the value of Max FALL 400nits recommended by HDR10.
By adjusting the Picture tone with reference to the MaxFALL value of the mastering information,you can adjust the brightness to match the content.

* Figures are reference values base on screen size 90-120 inches, gain 1.0, in dark environment.If screen size is larger than 120inches, or when the room is bright please shift the Picture Tone in the + direction according to your preference.
* After adjustment of picture tone, you can further adjust the Bright Level / Dark Level as you like. Please enjoy creating your original custom images.
Picture Tone
(-16 ~ +16)
-12
-5
0
3
Max FALL
10,000 nits
1000 nits
400 nits
200 nits








* Each function and specification varies depending on the product. For details, please visit the product page.
* Each explanatory image, photo is for illustrative purposes only.